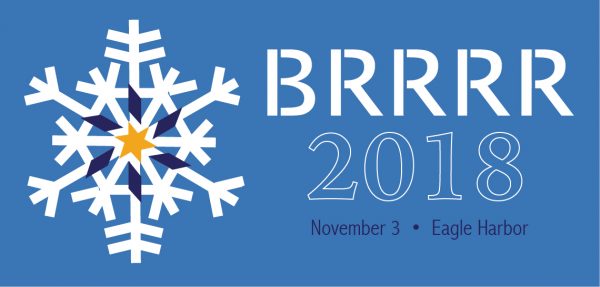 The 2018 fall season may be winding down, but it's going out with a doubleheader: the BRRR and HOTL regattas, one at home and one away.
On Saturday, November 3, Bainbridge Island Rowing hosts the novice-only BRRR Regatta at the Stan Pocock Legacy Rowing Center in Waterfront Park. BRRR draws clubs from across Kitsap County, including South Kitsap Rowing and Clam Island Rowing—a great example of how a rowing center on Bainbridge Island will serve as a regional hub for the West Sound Rowing Community. Food will be served to rowers and families for a $5 fee. The best place to view this regatta is not at Waterfront Park but instead at Pritchard Park, on the other side of Eagle Harbor. You can sit on the beach and see the finish line.
The races start at 9:30 a.m. and run until noon. The race won't live up to its name this year: The forecast is for a high of a balmy 55 degrees with 50 percent chance of rain.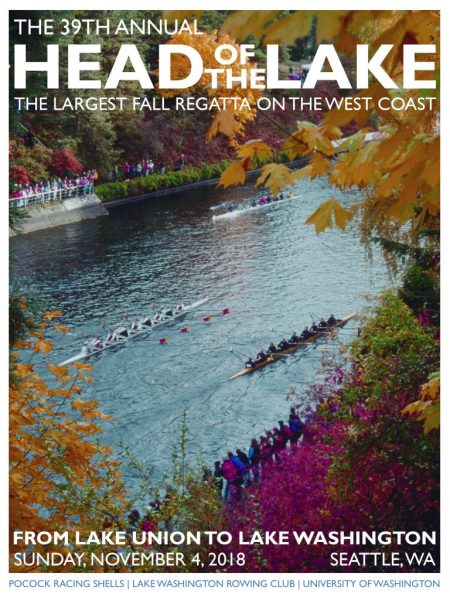 The next day, November 4, the varsity teams travel to the University of Washington Conibear Shellhouse for the 39th annual Head of the Lake Regatta, hosted by the Lake Washington Rowing Club. The event is billed as the largest fall regatta on the West Coast.
Rowers may need a map to navigate this complicated 4.8 mile route. The race route starts in Lake Union, winds through Portage Bay and the Montlake Cut, and ends up in Union Bay. But spectators can get a good view of much of the race from Gasworks Park. To see the finish line, position yourself near the Conibear Shellhouse. Check out the route map here.
Awards will be handed out to the winners at the Conibear Shellhouse. You can buy regatta merchandise and enjoy a pancake breakfast there as well. The fabulous BIR kitchen will be open too. Rowers eat for free but friends and family can get food for $5 a person.
Races start at 8 a.m. and run until 1 p.m. Don't forget that daylight savings comes to an end Saturday night, so everything will feel like an hour later. Not to rain on your regatta, but Sunday's forecast is for a high of 55 degrees and a 60 percent chance of precipitation.