BIR Board meetings are held at the Marge Williamson Center conference room at 7pm on the last Wednesday of each month. Until further notice, and in response to the need for social distancing, meetings will be held online via Zoom. Anyone with interest is welcome to attend. Please contact us for access information.
BIR is governed by a Board of Directors consisting of a minimum of seven and a maximum of seventeen, voted on by the membership. The Board exercises all the powers of the Corporation according to the BIR Bylaws.
Although all directors are expected to take a broad view of the organization, at least one-third of serving Directors represent Masters (members beyond high school age), and at least one-third represent Juniors and include one Junior rower (a member enrolled in the high school rowing program). Up to two "at large" Directors may be appointed by the Board.
Directors serve a term of two years, without limit to the number of terms served. Terms are staggered so that approximately one-half of the Directors stand for election at every annual meeting. Our custom has been to prepare a slate of candidates well ahead of the annual meeting. Candidate Directors are interviewed and recommended by a separate nominating committee appointed by the Board.
2020-2021 Board Members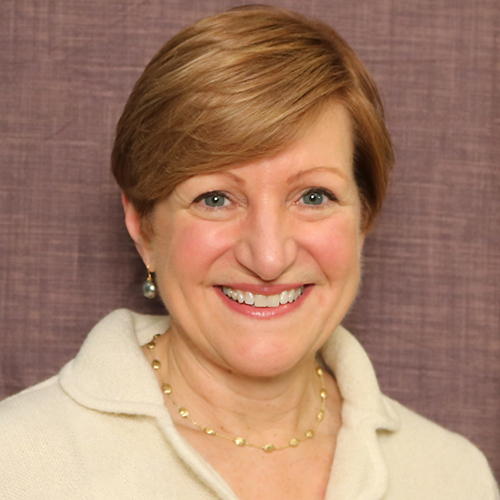 Kris Kutchera – President
Kris grew up in Milwaukee, Wisconsin, where she spent long summers on the water sailing and canoeing. Dreaming of becoming a marine biologist, she moved to the West Coast, where she ultimately pursued a career in information technology after realizing she had no patience for the slow pace of research.
Kris is now retired as vice president of information technology at Alaska Airlines, where she led the team recognized for its award-winning mobile applications, web site, loyalty program and industry-leading airport automation for 10 years. Prior to joining Alaska Airlines, she served as the top information technology executive at F5 Networks, Fluke and Washington Natural Gas (now Puget Sound Energy).
She holds a Bachelor of Science degree in zoology from the University of Wisconsin-Madison and an executive MBA from the University of Washington Foster School of Business. She is passionate about equality and education and she serves on the Board of Technology Access Foundation (TAF) to help low income kids of color realize their potential through STEM education and connections to industry professionals.
Kris moved to Bainbridge Island in 1994 and spent the first 21 years raising her two sons and commuting for work. Since retirement, she is thoroughly enjoying island life and reconnecting with her love of the water. With a little encouragement from some friends at BIR, she took a Learn to Row class and she is now an avid mid-morning master sculler. She joined the BIR Board of Directors and was elected Board Secretary in 2019.

John L. Foy – Vice President, Safety Committee Chair
John was born and raised in Miami, Florida, went to college in New England and graduate school in Michigan and then worked in Cincinnati, Baltimore, Bethesda, and Atlanta before moving to Bainbridge Island in 1998. A graduate of Yale University, John has a Ph.D. in computer science and an M.D. from the University of Michigan.
After some initial work in internal medicine and oncology, he spent most of his career working on electronic medical records: first in a cancer center in Baltimore, at the National Institutes of Health in Bethesda, and then at commercial firms in Atlanta and Seattle, before retiring from GE Healthcare in 2012.
At NIH, John managed the information technology department of a research hospital, supporting physicians and nurses in the conduct of clinical trials in a patient care environment. In commercial firms, John was a product manager for physician-oriented software, managing product development teams across sites in both the U.S. and India. In "retirement," he does some consulting, is an avid reader on current events, and frequently drives his wife Paula on her rounds as a visiting nurse for hospice and home care.
John began rowing as a freshman lightweight at Yale and resumed the sport when he discovered the newly founded BIR in 2001. He has been a long-time board member and served as BIR President from 2002 to 2003 and subsequently in various roles (including maintaining the website, photography, public relations, launch fueling), most recently as a Board member again.
John and Paula have a son, a software engineer in Seattle, and two daughters, one a jewelry artist and college instructor in Seattle and the other a Special Agent in Diplomatic Security for the U.S. Department of State, currently serving in Moscow, Russia. Their younger daughter rowed for BIR in its early days when she was at BHS and also coxed her father's boat of masters men.
John rowed with three other BIR "old guys" at the Head of the Charles in 2003 and continues successfully rowing in the "veteran masters" category.
Beth Wheeler, Secretary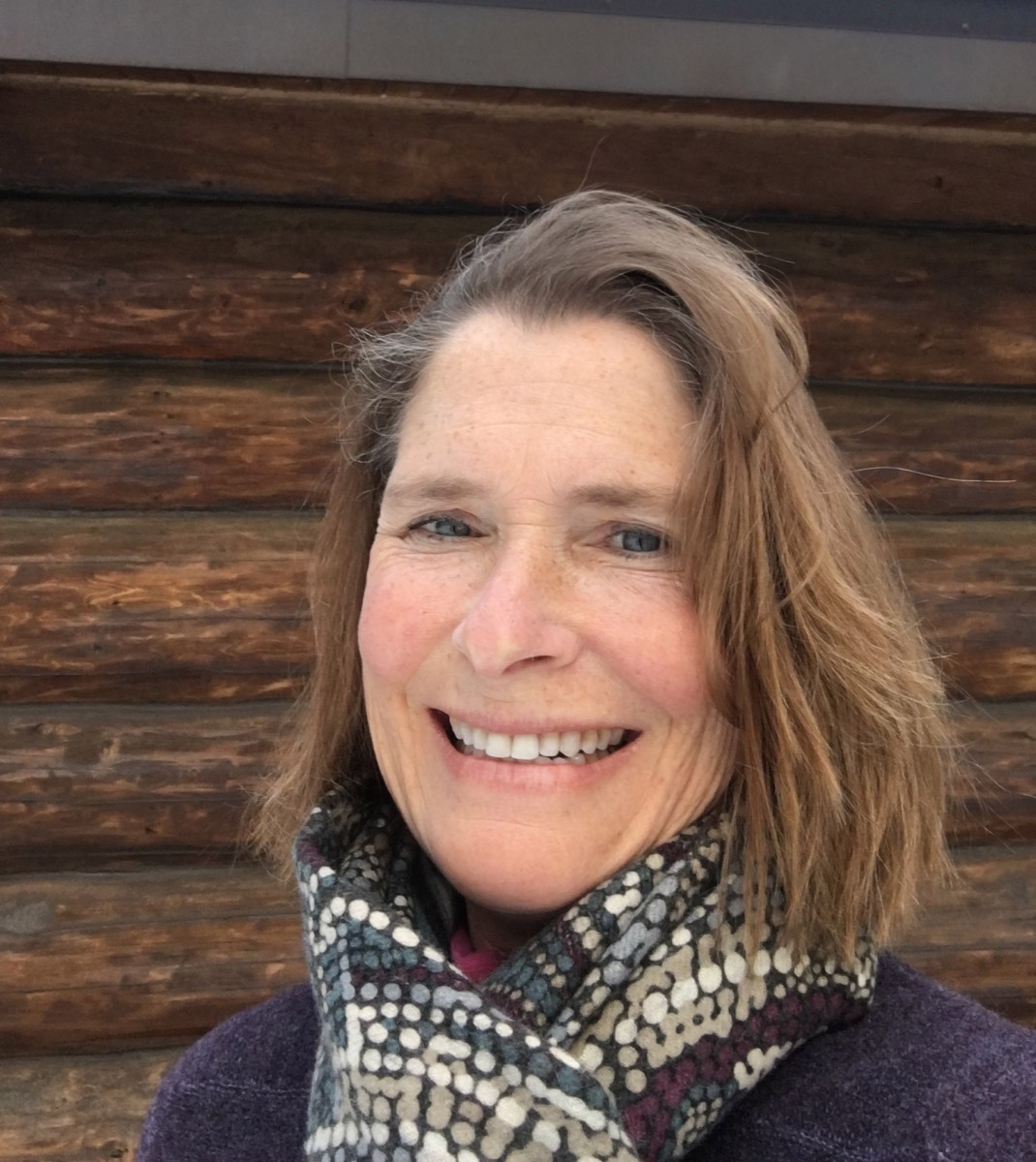 Growing up in the land-locked center of Western New York, Beth Wheeler was not anywhere near a rowing shell until her early 30s. She learned to scull in singles on Lake Union, among float planes and fishing trawlers, and often at night. Years later, when her daughter was just a toddler, Beth spent a season learning sweep with the 4:45 am set at BIR. Fast forward to a daughter now rowing with the Junior Girls, and prodding her mom to get out on the water again; Beth joined the convivial and supportive mid-morning sculling group. The following season, she toggled in to outings with the competitive rowers on Saturday mornings, which offered all-out sweat and a side of elation.
Beth has a BA in Political Science from the University of California at Santa Barbara, and a Masters in Interior Architecture from the University of Oregon. She has worked for 20 years in commercial interior design ranging from libraries to law offices to hospitality for Allbee Romein, and focused for the last 15 years on architectural interiors at Cutler Anderson Architects. She spends weekends restoring her family's conservation easement to a native NW forest; and she and her family enjoy travel, hiking, and cross-country skiing.

Kurt W. Frost – Treasurer, Equipment Committee Chair
Kurt Frost is a native Bainbridge Islander who attended the University of Washington and graduated from the UW Business School with a bachelor's degree in Accounting. Kurt has been a licensed CPA in the state of Washington (license #10302) since 1985.
He worked for nearly eight years as a Certified Public Accountant with KPMG where as an audit manager he oversaw audit and review engagements in a variety of industries (including
manufacturing, retail, and nonprofits) with his largest clients being Eddie Bauer and the Department of Energy's Nuclear Waste Fund. To audit the Department of Energy, Kurt was awarded a "Q" clearance – the agency's highest level of security clearance.
After the birth of his first daughter, Kurt decided to transition to private industry, becoming the Chief Financial Officer for Magnolia Hi-Fi, a local, Seattle based consumer electronics company in 1991. As a member of the executive team, he helped Magnolia double its store count with expansion into the Oregon and California marketplaces. In December 2000, Kurt worked with ownership to sell Magnolia to Best Buy where he then became a Vice-President of Finance. In this role, Kurt's responsibilities expanded beyond oversight of the Accounting/Finance functions to include Custom Home Installation, Repair Services, and Warehouse Operations.
Additionally, he partnered closely with Best Buy to create and expand the Magnolia Home Theater concept ("store within a store") to Best Buy locations across the United States. Desiring to remain in the Puget Sound area rather than relocate to Best Buy's Minnesota headquarters, in 2009 Kurt became the Chief Financial Officer of both Emerald Services, Inc. and Cedar Grove Composting, Inc.
Emerald was a regional provider of environmental services throughout the Pacific Northwest and Alaska and Cedar Grove Composting was a large, local recycler of organic materials at two western Washington plants. Kurt was the primary responsible executive for the sale of Emerald's Alaska operations in late 2014 to an international entity and the remaining Emerald operations to a large, public entity in mid-2016.
Kurt rowed at the University of Washington, as did his maternal grandfather and father before him. He became Treasurer of Bainbridge Island Rowing in 2003, serving six years in his initial stint. In 2011, he became an active member of the men's master rowing team, and he was re-elected to resume his duties as Treasurer in 2017.

Jennifer Ames-Karreman – Development Chair
Jennifer Ames-Karreman has been on the BIR Board for nearly seven years: two years asBoard Secretary, two years as President of the Board, and her last three-year focus as chair of the Development Committee. She and her family have lived on Bainbridge Island for 29 years.
Jennifer was a Starbucks executive and worked there for 28 years. She now runs her own consulting business and is currently writing a book. Jennifer is a nationally and internationally known speaker on the subjects of organizational culture and customer connection. She holds a Bachelor of Arts in Communications/Advertising from the University of Washington and also earned an advanced degree certificate from the UW Business School.
Overall, she's known for being a highly collaborative leader who works well with diverse groups of people at all levels globally. Her career highlights include significant contributions toward the startup of Starbucks retail business and non-retail businesses, growth initiatives, and the communications of Starbucks values and business practices. She was part of the team that crafted Starbucks' mission and principles early on and has led projects that span 42 countries.
Jennifer and her husband Frank love to travel and explore with their two daughters Nancy (Pomona College Class of 2018) and Anneke (Seattle University Class of 2020). Scuba adventures, hiking, and growing organic veggies in their garden are activities the family love to do together. Jennifer and Frank helped chaperone and cook for hundreds of high school rowers with their daughter Anneke who rowed for BIR between 2012 and 2016.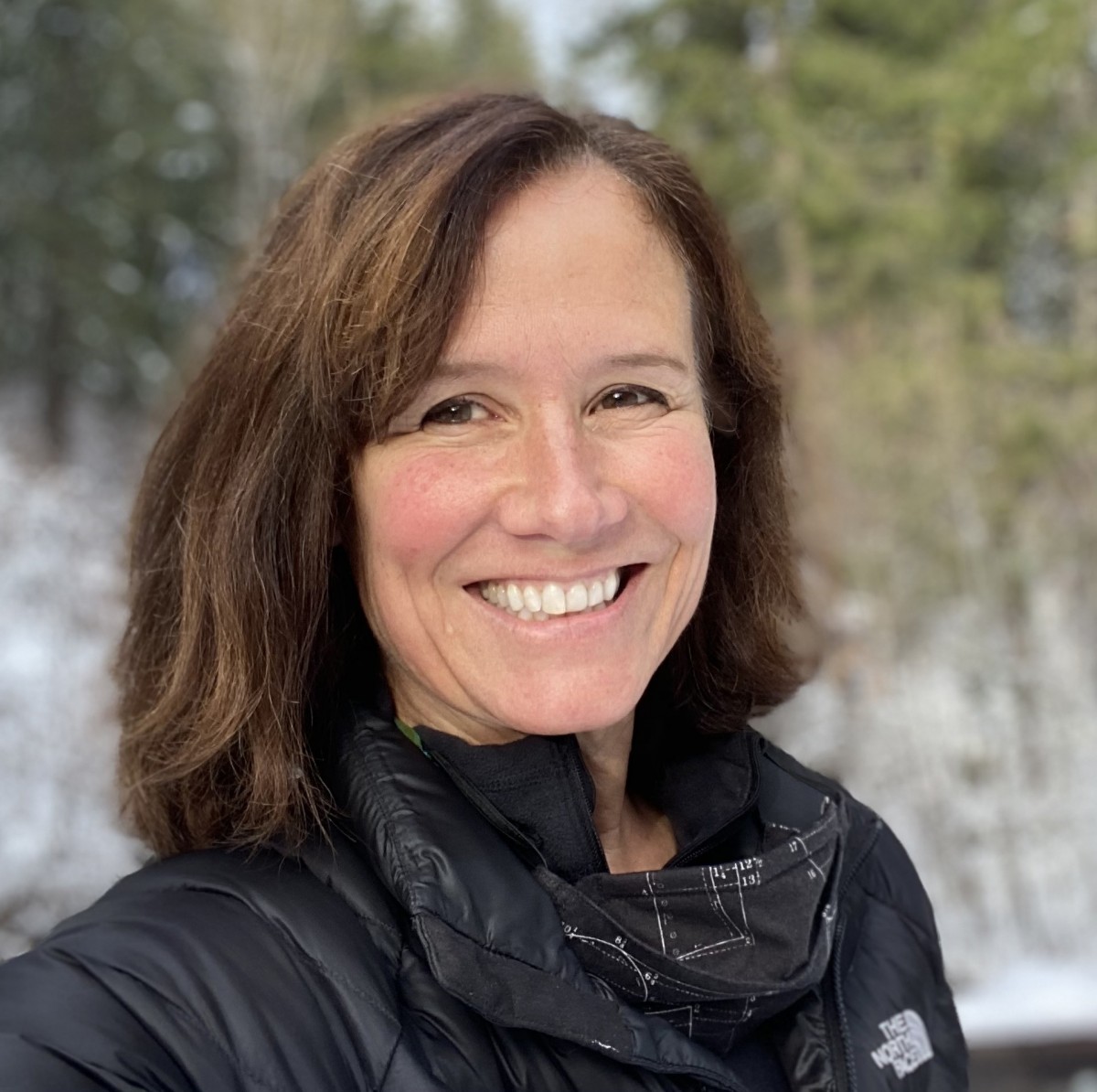 Sue Entress – Past-President, Communications Chair
Sue's involvement with Bainbridge Island Rowing began 6 years ago, when her then 14-year-old son was introduced to the sport through the BIR youth program. Sue has since learned to row herself through the masters program and is now a junior rower parent, competitive master rower, and varsity girls assistant coach.
She joined the BIR Board of Directors in 2016 and was elected Board President in 2017. She enjoys not only her time on the water with juniors and masters ranging in age from 14 to 84, but also the strong sense of community gained from the welcoming, all-inclusive program.
Sue holds a BFA degree from Carnegie Mellon University with a major in design and has 30 years of experience in corporate identity, graphic design, and packaging. Past clients include UPS, Quaker Oats, Texaco, American Express, Columbia University, Supervalu Grocery Stores, and the Bainbridge Island Museum of Art, but some of her most rewarding work has been through ongoing projects with local nonprofit organizations, including Arts and Humanities Bainbridge, Bainbridge Arts and Crafts, and the Bainbridge Schools Foundation.
When not on the water, Sue and her active family enjoy the natural beauty of the Pacific Northwest through hiking, backpacking and cross country skiing.

Tim W. Dore – Rowing Center Committee Chair, BIR Construction Project Manager, and City of Bainbridge Island (COBI) Liaison
Tim is a fourth generation Seattle native attorney. He grew up in Leshi and attended the University of Washington Business School with an emphasis in Finance. He obtained his Juris Doctorate from Georgetown University of Law School in 1989. He worked in private practice with the law firm of Oles Morrison and Rinker focusing on insurance, construction, and real estate matters. He then worked as a senior Deputy Prosecuting Attorney for Snohomish County representing various public officials in complex litigation in state and federal court. He worked directly for the County Executive as part of the $160 million CRI project in Snohomish County on multiple construction projects (including the County Records Building) in all facets of the project, including permitting, formal solicitation, contract negotiation, demolition, construction, contract administration, commissioning, and the eventual move of staff.
Tim has worked for Casey Family Programs for 13 years in the real estate department and has been involved in more than $150 million of real estate transactions in multiple states. He is responsible for a $30 million portfolio as well as lease locations in 11 states. Tim purchased a small cabin on Bainbridge Island in 1999 and moved to the Island full-time in 2011. His family has been involved in public service his entire life. Tim is past President and current Treasurer of the Fred H. and Mary S. Dore Foundation. He has been a member of the BIR Board of Directors since 2014 and is the Board chair of the Rowing Center Construction Committee. He is married to his best friend, Theona Jundanian. He has two children who are both currently rowing, Samantha (Stanford Class of 2019) and Hudson (BHS Class of 2018).

Rob Hershberg – Facilities Management Chair, Safety
Rob and his family have lived on Bainbridge Island since 1996. He worked for 37 years in the biotech in
dustry and had a major role in the development of many biopharmaceuticals at Genentech, Amgen and Hoffmann LaRoche. He continues to consult in the biotech industry. Rob received a Ph.D. from the University of Pennsylvania in biochemistry and biophysics and a B.S. from the Univ
ersity of Pittsburgh
in chemistry. He greatly enjoys sculling and biking.
Rob's wife, Eileen, is an attorney and the Board Chair of the Pacific Northwest Region of the Anti-Defamation League (ADL), and a member of the National Executive Commission of the ADL.

Meloni Courtway
Meloni discovered rowing one crisp fall morning in 2015 when a neighbor insisted she try out BIR's Learn to Row program. As the new kid in town, and without time to think, she jumped in and hasn't looked back since, except to see how close competing boats might be. A working mom, Meloni never imagined that rowing would become a passion, not just a hobby.
Meloni has a Bachelor of Science degree in communications from Colorado State University and culinary arts degree from Le Cordon Bleu California Culinary Academy, San Francisco. After several years as a food columnist, culinary instructor/chef and published author, she chose to change career paths, and became a certified teacher in Washington State. She currently teaches culinary foundations to middle schoolers (yes, she is that brave!) in the Bainbridge Island School District. When not joining early morning rowers on Eagle Harbor, Meloni can be found volunteering at several local community non-profits. Meloni joined the
BIR Board of Directors in 2019.

Sommer Vincent – Development, Juniors Program
Sommer grew up in Denver, Colorado, and was drawn to Bainbridge Island after spending time with family on the island while in high school. She met her future husband Matt on a ski lift in Colorado and together they moved to Bainbridge Island where she bartended at night and worked to earn her A.A. in Business from Seattle Central Community College.
They moved back to Denver and she joined GHP Investment Advisors, a wealth management practice while also earning her Bachelor of Science degree in Business Administration from Argosy University and then her FPQP™ from the College for Financial Planning. She served high net-worth families for 11 years as a Relationship Manager and became a Partner with GHP Investment Advisors, Inc. and was responsible for managing the financial concierge services platform and their clients' experience.
Sommer and Matt wanted to raise their two sons in a smaller tight-knit community and both longed for the Pacific Northwest, so they moved their family back to Bainbridge Island in 2016.  She joined Threshold Group, which since merged with Tiedemann Advisors, on their family office team and is now serving as an advisor for the complex needs of ultra-high net worth multi-generational families and foundations.
Sommer first learned of BIR when her oldest son Peyton joined the novice team during the summer before his freshman year at BHS.  Watching him light up when telling people about rowing and the positive impact of him being part of a cohesive team at such a pivotal and impressionable age, she knew she had to help further the momentum of BIR. Sommer joined the BIR Board of Directors in 2019.
In her spare time, Sommer loves cooking for family and friends, spending time outdoors, and dreaming up their next home improvement project.

Celia Clark – Adult Program Liaison
Celia graduated from the University of California, Santa Barbara with degrees in physical geography and environmental science. Upon graduation, she temporarily satiated her wanderlust by sailing on a 36' boat for two years throughout the South Pacific. She returned to work at Oceanographic Services, Inc. as a cartographer and research scientist. Celia moved to Bainbridge Island with her husband Craig and two young children in 1991, excited to have discovered a strong community on a beautiful island.
Craig & Celia own West Sound Properties, Johansson Clark Real Estate. Celia's main responsibility is renovating distressed properties. The Clarks spend most of their free time maintaining their fleet of old boats and exploring the Salish Sea.
The energy and camaraderie of BIR is contagious and the opportunity to row on Eagle Harbor as a master rower is a delightful experience.  Celia joined the BIR Board of Directors in 2019. This is an exciting time for BIR and Celia wants to be involved as the collaborative rowing community strives to build a rowing center to serve Bainbridge Island at large and inclusive of all of the high school athletes through to masters rowers of all ages, including those masters rowing in their 8th decade of life.

Julia Cziesla, Director
Julia is a recent transplant to the Pacific Northwest after growing up and raising her family in the Midwest. She found the Learn to Row program at BIR a great way to meet new neighbors on Bainbridge Island and a welcome change from humid Midwest summers.
Julia graduated from Purdue University with an engineering degree and led a career in ERP software implementation consulting; helping major corporations implement and automate their antiquated manufacturing and distribution systems. After leading the implementation practice at The Summit Group, she traded in her corporate role for an active role in her children's education and development. In addition to managing school plays and varsity athletic booster clubs, Julia was active in expanding the capital campaigns at her children's schools and responsible for securing a grant to implement concussion testing protocol at her children's high school. She also dabbled in website design and development for small local businesses.
Julia lives with her husband, Marcus, on Manzanita Bay. They have two grown children, Lauren (Notre Dame class of 2016) and Christopher (Claremont McKenna College class of 2018). Outside of rowing Julia enjoys visiting family, hiking, fitness classes and exploring the PNW. Julia joined the BIR Board of Directors in 2020.
Anthony Oddo, Director
Anthony grew up outside of Chicago and started rowing as a freshman at Loyola Academy on the "beautiful" Chicago Sanitary and Ship Canal. He continued to row as a lightweight at the University of Pennsylvania, where he earned a BA in Philosophy, Politics & Economics and spent many an early morning on the Schuylkill River. Anthony has a passion for all thi
ngs politics and policy and also holds a Master's in Public Policy from the Sanford School at Duke University.
For almost a decade, Anthony worked in Washington, D.C., as a management consultant for public sector and non-profit organizations.  After he and his husband relocated to Seattle in 2015, Anthony worked for the University of Washington's Institute for Health Metrics and Evaluation, where he led public health transformations for the Mexican government. In 2017, Anthony moved to Bainbridge Island, where he quickly found himself at home among this tight-knit community and was thrilled to experience the joy of rowing in Eagle Harbor.
Anthony currently works at Housing Resources Bainbridge as the Policy & Programs Coordinator, where he leads the organization's grant writing and external affairs, including advocacy with City and State officials.
When he's not out on the water with the Competitive Team, Anthony serves as the Vice President of the Bainbridge Ometepe Sister Islands Association and Chair of the group's Health Committee. Anthony joined the BIR Board of Directors in 2020.

Faith Watson, Youth Program Board Liaison
Four years ago, Faith had never heard of either Bainbridge Island or BIR. Thanks to her husband's new job (then) and son's interest in crew, she now resides on the island, is a junior parent and rows with the Masters.
Born and raised on one of the islands in the Philippines, she went to Colorado State University for graduate school and earned an M.S in Microbiology. She has worked as a molecular biologist for biotech and pharmaceutical companies. Currently, she is a consultant for the Discovery Team in LOXO Oncology at Lilly in Boulder, CO. Faith joined the BIR Board of Directors in 2020.

Grant Dull, Director
Grant is a graduate of the University of Washington with a double degree in English and History and an MBA.  Recently retired, Grant was the Executive Director of the Lynnwood Public Facilities District, a special purpose government devoted to building and operating a mid-sized convention center and associated thirteen-acre retail shopping complex.  Prior to his 17-year tenure in Lynnwood, Grant was the President of Salmon Bay Expositions, which owned and operated the Northwest Flower & Garden Show and the San Francisco Flower Show.  Grant has also worked in local government as the Clerk to the Seattle City Council and as the Program Development Manager for the King County Executive.
Grant began sculling in 1980 and rowed with the National Team in 1982 and 1983.  His coaches included Stan Pocock, Frank Cunningham, Dick Erickson and – for a day or two on the Charles River – Bruce Beall.  Grant began coaching for BIR in 2005, coaching both Junior and Masters.  He returned to competitive rowing a short time later, and has competed in numerous regattas on the West Coast and at the Head of the Charles, where his best finish was 6th place.
Grant and his wife Nina Mitchell live on Eagle Harbor, just down the street from the BIR boathouse.  Grant coached Nina and her partner Mary Madison to a third place at the Head of the Charles.  Nina's son Francis Toglia was a competitive rower at BIR in the very early years of the organization.  Grant coached Francis to a third place finish at the US Junior Single Trials in Princeton New Jersey in 2003.  Grant was President of the BIR Board from 2008 to 2010.

Kayla Musser, BIR Youth Representative, Varsity Girls Team Captain
Kayla moved to Bainbridge Island in 2014. She participated in a variety of different sports including horseback riding, rock climbing, and martial arts. When starting at Bainbridge High School for her freshman year, she decided to look into rowing. With many of her friends trying it out, she thought it would be a good way to hold onto past friendships while making many new ones in the process. Before crew, Kayla never stuck with any sport. Crew has been the only exception as she feels she has truly found her place within the team.
Crew has really become a big part of Kayla's life. She has fallen in love with all aspects of the sport. Through being a part of BIR, she has been able to develop her confidence and perseverance. Kayla's commitment and passion for crew is what really motivated her to look for a way to have a bigger part in representing her community and team.
Kayla is a third-year varsity coxswain in her senior year of high school. Kayla joined the BIR Board of Directors in 2020.
BIR Board Meeting Minutes
Click to View Past BIR Board Meeting Minutes

Contact the BIR Board: