Bainbridge Island Rowing, in conjunction with USRowing and clubs across the country, is launching a new SafeSport program. 
What is SafeSport?
The SafeSport program is designed to build and support a sports community where participants can work and learn together, free of emotional, physical and sexual abuse and misconduct. This is done by providing training resources and best practices standards to coaches, staff, volunteers and athletes.
Why?
In response to reports of sexual misconduct within the US Olympic and Paralympic Movement, the US Congress passed legislation in 2017 to establish the US Center for SafeSport, which promulgates safe sport policies and training programs for all sports included in the Olympics and Paralympics. Rowing is obviously one such sport and US Rowing has initiated its own SafeSport Program as of January 2022, which includes a requirement that each local rowing organization also establish a SafeSport program.
We ensure that all BIR coaches, staff,  athletes, parents and volunteers are aware of SafeSport through required or recommended training. The level of training is dependent on the individual's age and role within our programs.  
Together, we can ensure that BIR is a SAFE AND HEALTHY environment for our athletes. Read on to learn more.
SAFESPORT INCIDENT REPORTING:
Reporting issues of misconduct to BIR via the SafeSport Reporting Form. Report here if you have experienced abuse or misconduct—or if you have reasonable suspicion of abuse or misconduct inflicted on, or by, someone within our organization.
Reports may be made anonymously. However, BIR encourages the complainant to provide enough detail to allow for a proper investigation if required. All reports of misconduct are initially treated as confidential. The confidential nature of a report is maintained until the complainant determines that they wish the report to become a formal complaint. If a complainant requests, a confidential report may be provided to BIR strictly for inclusion in a case file without further action.
Sexual Misconduct: All issues of sexual misconduct will be forwarded directly to the U.S. Center for SafeSport following the procedures found at https://safesport.org, as well as to state and local enforcement agencies as required.
Click Here to Submit a BIR SafeSport Incident Report
Meet Judy Friesem, BIR SafeSport Coordinator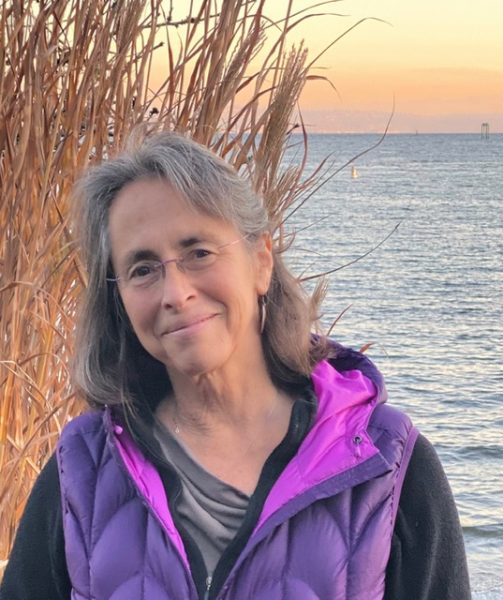 Judy Friesem is a mediator, educator, musician, artist and naturalist. Her life's trajectory has taken her from inner city New York where she was raised by refugee parents, to the wilds of northern Idaho with moose in her backyard, to the extraordinary splendor of the Pacific NW. She has lived on many islands and loves being by—and on—the water. The theme of connection flows throughout her life's work, whether it is teaching about the natural world or mediating across generations and cultures. Besides being the 'SafeSport Coordinator' for BIR, Judy is a therapeutic musician playing harp for Hospice patients and directs a Threshold Choir. She sells watercolor cards of the natural world. Pre-pandemic, she ran the 'Diversion Board' for North Kitsap through Juvenile Court, working with youth in restorative juice practices. She was also a facilitator of Ropes Challenge Programs. Judy is an author and has published 'Summoned by a Stroke: an homage to love, relationship, and living life fully'. Her education includes a Masters in Whole Systems Design with a focus on 'Creativity and Conflict Resolution' through Antioch University Seattle, and a Bachelors in K-8 Education, majoring in Biology and Studio Art. Judy has been living in an intentional community on Bainbridge Island for over 20 years. She is an active volunteer with BI Emergency Medical Responders, Kitsap Dispute Resolution Center, and the Kitsap County Council for Human Rights.