Located a few steps from the protected waters of Bainbridge's Island's historic Eagle Harbor, the Stan Pocock Legacy Rowing Center will become a permanent home for rowing in Kitsap County. The proposed rowing center is a 12,000-square-foot, two-story building on the western edge of Waterfront Park in downtown Winslow, adjacent to both the State Ferry Terminal and the new City Dock.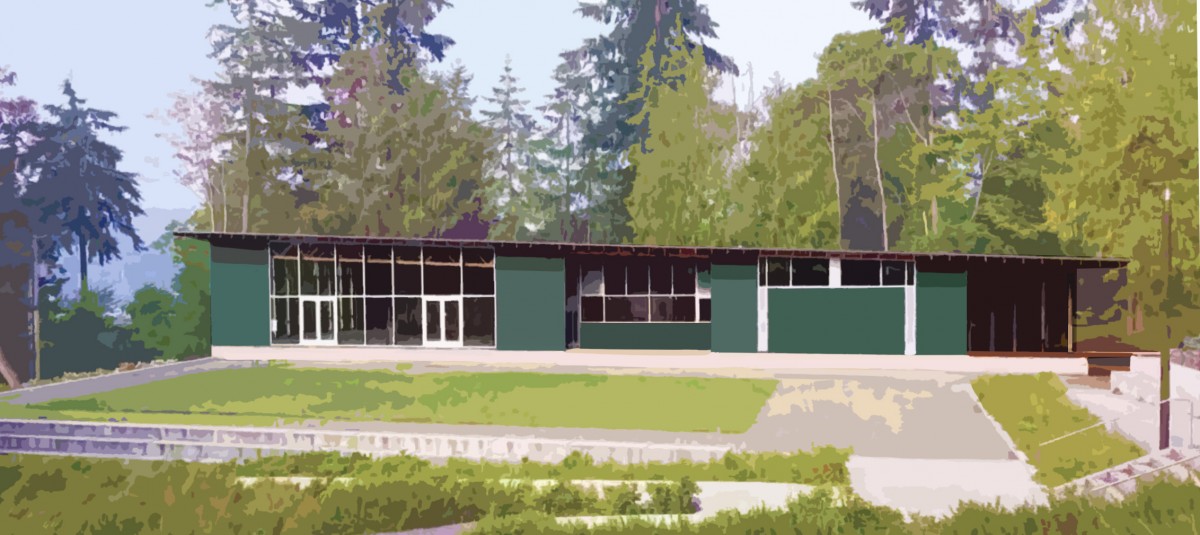 Thanks to the generous efforts of BIR's supporters, a foundational ground floor has already been completed. That ground floor is currently being utilized for the secure storage of boats, oars, safety equipment, rower gear storage and BIR's Concept 2 erging machines. This area will house a maintenance and repair shop, rower's bathroom/emergency shower, and the building's mechanical and electrical equipment in the completed facility.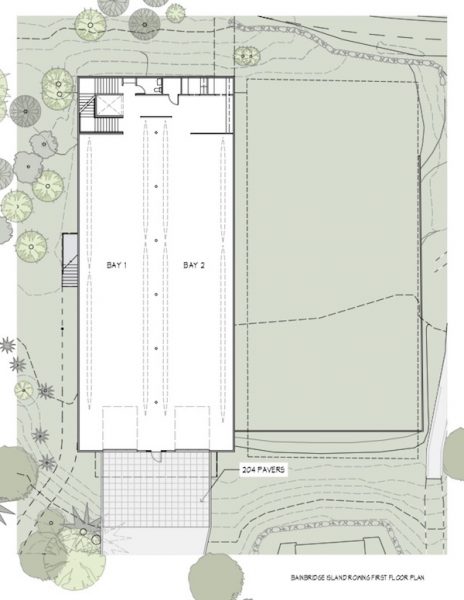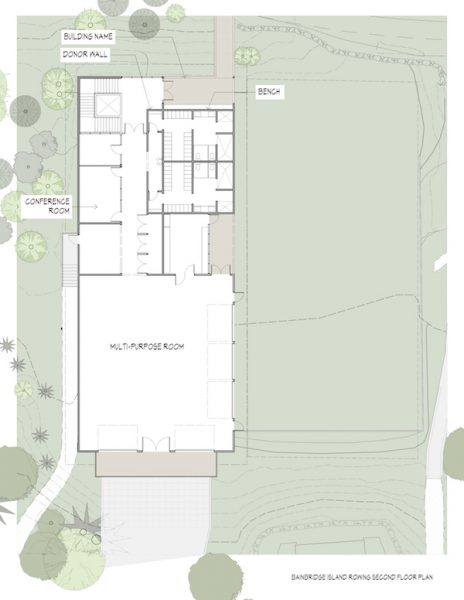 Interior stairs will connect the existing ground floor to the second floor, a wood-frame structure housing a large workout/multipurpose community room with kitchen, alongside coaches' offices, conference rooms, locker rooms and bathrooms. See The Rowing Center Progress page here at bainbridgerowing.org for updates on the construction progress of the Stan Pocock Legacy Rowing Center.
The exterior of the building is brought to life in this 3-dimensional rendering based on the completed plans for the Stan Pocock Legacy Rowing Center:
"Rowing, as presented through the BIR experience, allows individuals of varying abilities – both athletic and social – to become part of a successful community effort. The presence of a rowing center, we believe, will make it possible to reach out and positively connect with more young adults in Kitsap County."
Chuck & Linnie Veilleux – Parents of BIR Junior Rowers 
Kingston, WA