The external elements of being part of Bainbridge Island Rowing are well-covered throughout this site: The bootstrapped beginnings, the expanding membership, regatta successes and outside impressions can all be found elsewhere here at bainbridgerowing.org. But this page is different – it is devoted to the feeling of being a part of BIR, the unfiltered inside story expressed in the words of the rowers themselves.
The rower stories presented here succinctly capture the community, camaraderie, and collaboration that make up so much of what is most important about the BIR experience.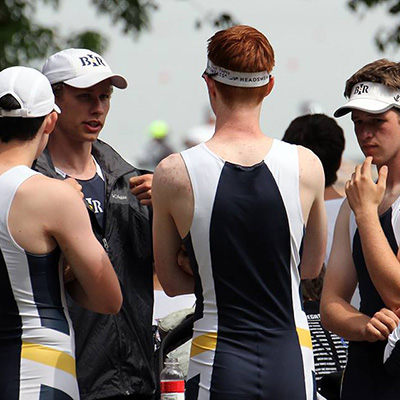 "Rowing has a fundamental impact on every aspect of the individual and the community. Not only does it provide invaluable physical exercise, it builds leadership and team spirit and rewards you for pushing your limits, and those of everyone around you, further and further upwards."
Alex Derry
BIR Junior Rower 2010-2014
MIT Class of 2018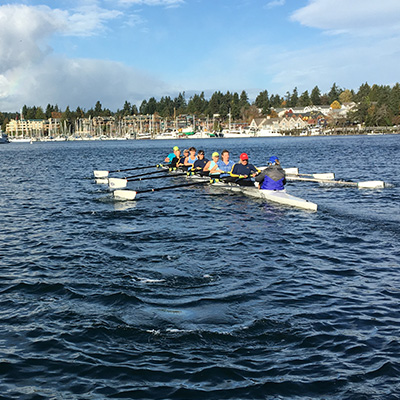 "BIR has masters rowers from college to eighty-two and from all kinds of abilities and backgrounds. One of our masters women worked as a librarian and made the comment that until rowing, her idea of sport was leaning against a tree reading a book…"
Karen Campbell
BIR Masters Rower since 2009
"You aren't born with an innate talent for rowing. It really just takes a lot of determination and a lot of commitment to be the best. And that's what I love about it."
Greyson Siegel
BIR Junior Rower 2006-2010
University of Washington Class of 2014
"When I enrolled I was the oldest ever new rower for Bainbridge Island Rowing. Since then, I have rowed three days a week, and I have become incredibly fit, fairly competent as a rower and boatman, and socially engaged with a wonderful group of new friends of all ages. The activity has probably saved my life."
T. William Booth
BIR Masters Rower since 2011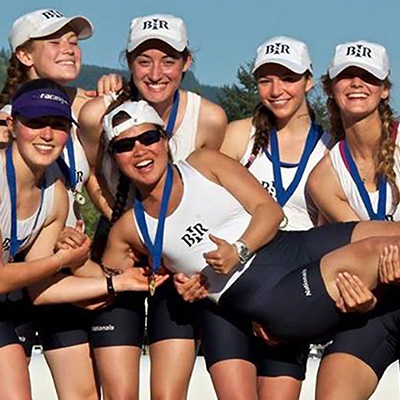 "Strength matters and how well your boat moves together matters. But in that last 500 meters, it really comes down to character and whether you're willing to commit to the girls in the boat and your coaches more than anyone else on that race course."
Haley Allen
BIR Junior Rower 2010-2014
Georgetown Class of 2018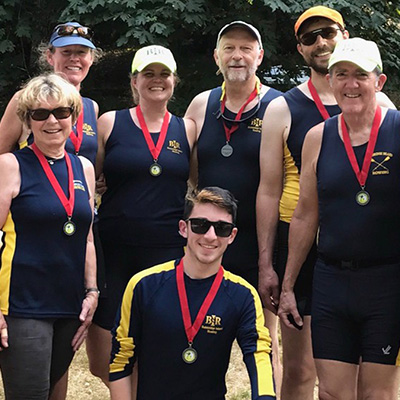 "Once I retired, I signed up for Learn to Row classes and was immediately smitten. I fell into the warm embrace of this community of rowers as diverse as they were fascinating."
Chapple Langemack
BIR Masters Rower since 2013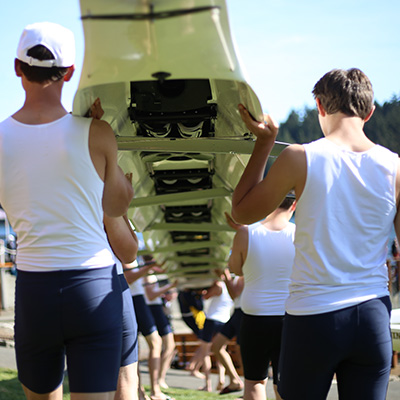 "I was injured in 9th grade playing lacrosse. The doctor told me I would never be able to run, jump or do any weight-bearing activities ever again. I never thought I would ever be part of a team again. But I was wrong. BIR has given me back all that I lost and even more."
Jackson Patrick
BIR Junior Rower 2014-2017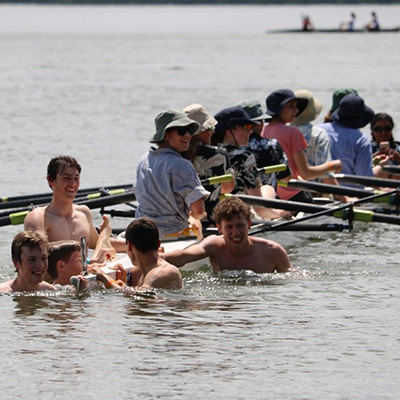 "I have been a member of BIR for fifteen years. I first joined as a novice when we had only a few boats and a tennis court to store them!
I have made many wonderful friendships these past years, and am still rowing competitively at age 83.
I feel so fortunate to be a part of such a wonderful group, one that embraces all ages and abilities and celebrates the spirit of camaraderie and community."
Sigrid Knight
BIR Masters Rower since 2003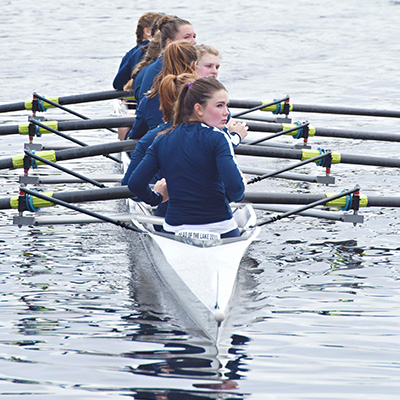 "Crew is the most selfless sport. You're not rowing for yourself – you're rowing for everyone else in that boat."
Sarah Chun
BIR Junior Rower 2007-2011
Denver University Class of 2015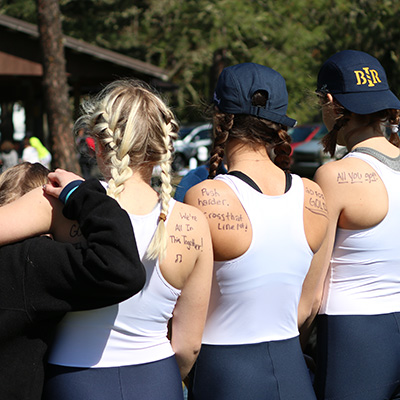 "The challenges of our sport bound us in an unexpected sisterhood. Despite our varied ages and interests, we sat together in the cafeteria and waved to each other in the hallways. These girls became my closest friends."
Samantha Dore
BIR Junior Rower 2011-2015
Stanford Class of 2019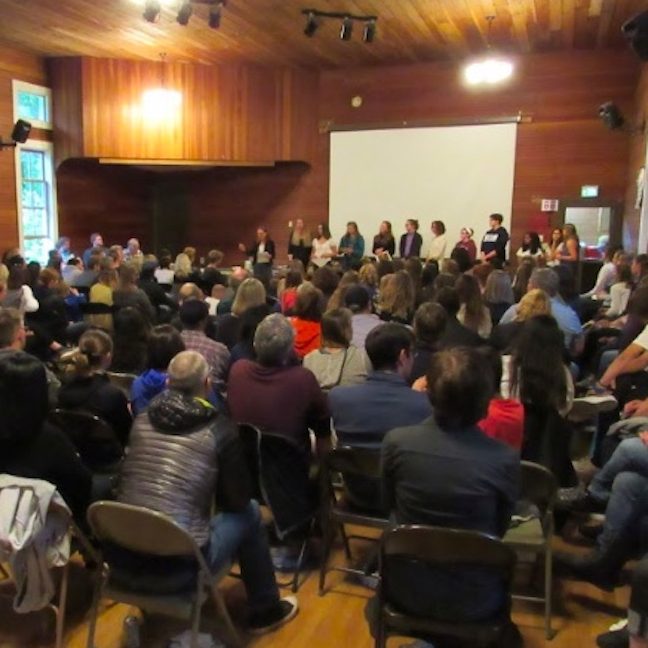 "I discovered a fantastic community of people from all over the county through BIR… As an off island resident I travel from Kingston to Bainbridge Island to row with BIR. I make the drive both because I love rowing but also because of the unique community of BIR."
Mary Bandrowski
BIR Masters Rower since 2016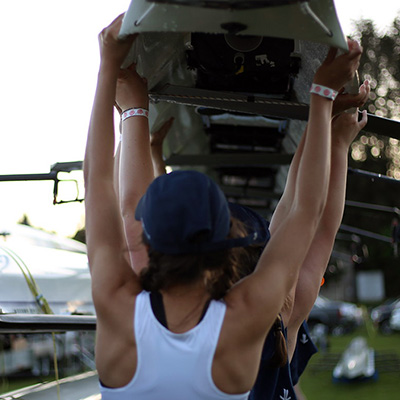 "BIR has given me a place where I'm able to set goals for myself and work towards achieving things I never thought I could do."
Julia Batson
BIR Junior Rower 2015-2018
Smith College Class of 2022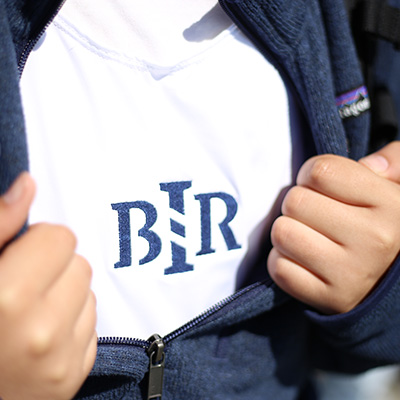 "It just snaps like that and we're moving really fast and really smoothly. It feels amazing, I'm thinking I'm so glad I'm in this boat, I wish we could row together longer… That's what it feels like on those great days."
Jackson Beall
BIR Junior Rower 2007-2011
Worcester Polytechnic Class of 2015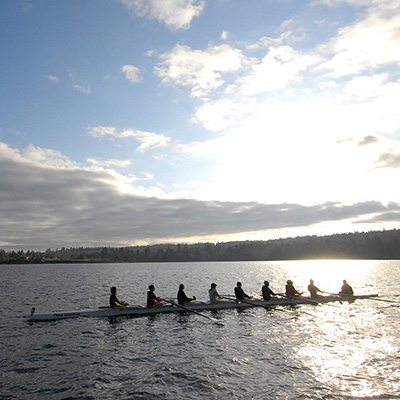 "BIR has been a great place for me to resume my love of rowing and made me feel right at home in Kitsap County (which was new to me when I moved here).
I am still active duty Navy and while I will have to move away for a few months to receive training, a main reason for me trying to move back to Kitsap to continue my Navy career in the Pacific Northwest is this club."
LT Donald Fannon
US Navy
BIR Masters Rower since 2014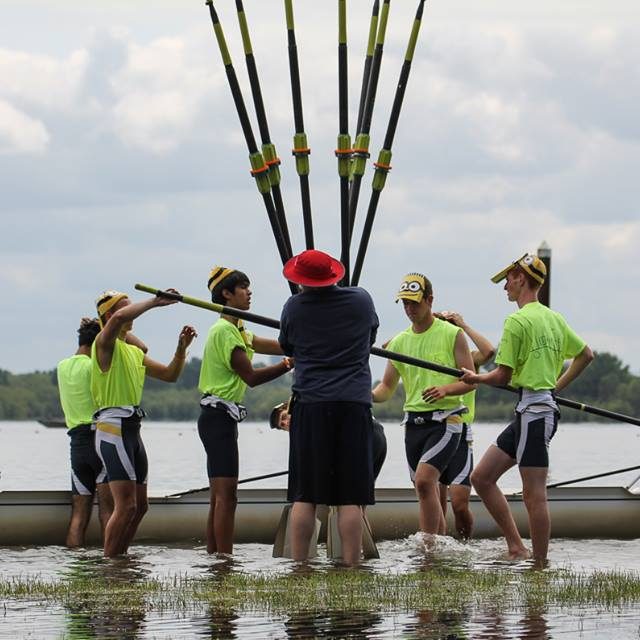 "After I had participated in the summer rowing program BIR offers, I fell in love with rowing. As a resident of Poulsbo, I was happy that Bainbridge welcomes off-island residents to their program – the coaches are very supportive and always push us to do our best and have fun."
Katelyn Lockyear
BIR Junior Rower 2014-2018
Western Washington Class of 2022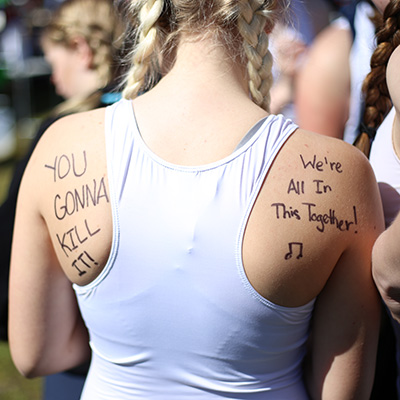 "I don't know if rowing makes good people, or attracts good people, but the BIR team is so kind and unique."
Jessie Sheldon
BIR Junior Rower 2012-2016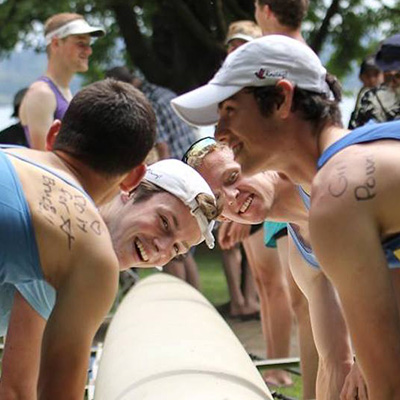 "Without rowing I wouldn't have been able to go to the college of my choice, it gave me structure and helped motivate me to always strive for better. My coaches and teammates become my family, I know I have friendships that will last a lifetime."
Rosie Brown
BIR Junior Rower 2012-2016
University of Washington Class of 2020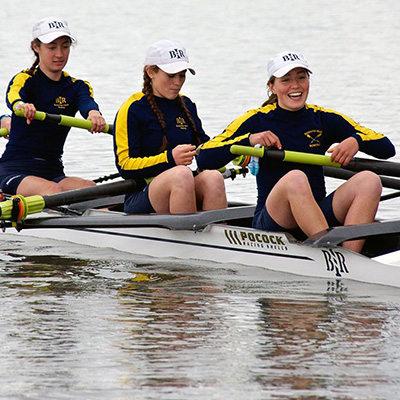 "In a race, you feel so strong, you feel accomplished, you feel every time your oar hits the water you are moving faster and faster every time – it feels like you can just do this forever."

Deni Murray
BIR Junior Rower 2008-2012
University of Washington Class of 2016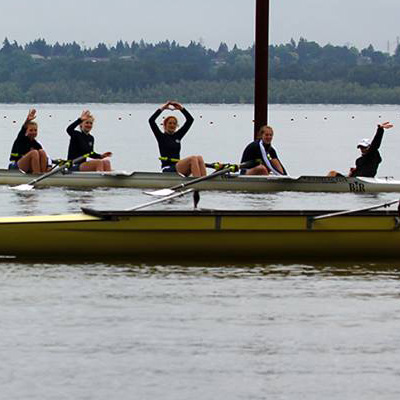 "The feeling is just so great when you row well together, to think that everything that you've done – the hard work, all the bad days – it's just worth it to have that one moment."
Makaila O'Brien
BIR Junior Rower 2009-2013
College of the Holy Cross Class of 2017
"My dream is for a boathouse and enough boats to put kids that want to row on the water. We live on an island and we're surrounded by water, so why not be on the water and use it to help kids achieve personal goals. Rowing is a fantastic way to be part of this special little environment we live in."
Bruce Beall
BIR Director of Rowing & Head Coach
To fuel more great rower stories and support Bainbridge Island Rowing in it's goal of making the positive benefits of rowing accessible to all through the construction of the Stan Pocock Legacy Rowing Center, please head on over to the Donations Page here at bainbridgerowing.org