BIR is reliant on the volunteer hours provided by its extensive community of rowers and their families. As a way of focusing all that volunteer effort and of keeping the arrangements around practice, regattas, events and more communicated by all, the members of the BIR Parent Leadership team are an invaluable resource.
Covering everything from team management to travel accommodations and from regatta kitchens to social events, the parent leadership team exists to arrange everything outside of the actual rowing activities and to be a first point of contact for almost any question about the Bainbridge Island Rowing juniors programs.
Members of the team serve a single season term, without limit to the number of terms served. One member of the Parent Leadership team is always a full member of the BIR Board of Directors, so that any issues raised within the juniors programs can be promptly brought to the attention of the organization as a whole. All positions are voluntary and much appreciated.
Parent Leadership Team 2018-2019
Ellen Hresko – Parent Leadership Board Liaison
Since her youth, Ellen has travelled, lived, and worked overseas and throughout the United States. She has maintained Bainbridge Island as her home since 2003 when she moved here with her husband and two kids from Switzerland. Ellen worked in community mental health for several years, and she currently maintains a private practice as a Marriage and Family Therapist here on Bainbridge Island.
Ellen's involvement in BIR is thanks to her daughter Eve. Eve joined via the summer introductory rowing program right out of middle school and is about to enter her final year as a BIR varsity rower. Ellen credits Eve's strong sense of self as being heavily linked to BIR; specifically, she has watched her daughter and cohort develop confidence, strength, perseverance, as well as the interpersonal and teamwork skills that are so essential to the growth and development of young adults.
Tracy Sublett – Regatta Coordinator
Tracy grew in Eastern Washington and moved to Bainbridge with her family in 2012. She is about to celebrate 20 successful years as a full-time mom and proud parent of both a Washington State college student and a current BIR varsity coxswain.
When it comes to this year's upcoming BIR Juniors Regattas, Tracy has all the answers—providing your questions are about regatta locations, hours, and general organization. For all other other questions, Tracy may not always know the answer, but she is always willing to help steer you toward someone who does.
Rob Bloom – Regatta Travel Coordinator
Rob and his wife Tami have watched all three of the Bloom boys grow and succeed in BIR's juniors program: Ethan Bloom was a varsity rower who graduated in 2016, Sam Bloom is a rising Senior and a coxswain, and Jack Bloom is a rising Junior and a rower.
Rob Bloom's role with the parent leadership team is based around the group booking and transportation logistics for Regattas. He has been continuously involved for the last seven years assisting the Junior Program with all facets of BIR's Regatta activities. For the last couple of years, Rob has focused on the housing arrangements at Regattas for both our athletes and their families and securing group transportation for the kids at each event.
David Cohen – Regatta Kitchen Chief
David Cohen is a semi-retired software guy now working as a photographer for builders and architects. David's mother Frances taught David and his brothers how to cook from an early age. He has lived with his family on Bainbridge since 1993 and considers the island his home.
David is co-managing the BIR kitchen, a role that includes meal planning, shopping, setup, and breakdown for all regattas. He is very excited for the next season and encourages all his fellow parents to actively participate in the kitchen via the sign-up sheets for each regatta. As a parent, David cheers, tears up, consoles, and beams with pride. Seeing hungry rowers enjoy good food makes David's heart sing!

Sarah Lane – News & Social Media Coordinator
Sarah Lane is a writer and illustrator. She is finishing a novel and has illustrated three books. For many years, she worked in the educational publishing industry, including as director of the college division at a development house. Sarah was one of the founders of Inside Bainbridge, writing 2,000 articles for a site that partnered with The Seattle Times and was voted in the top five news blogs of western Washington, pulling in more than 5,000 readers per day. She also recently ghostwrote an Amazon top-seller.
Sarah is the mother of a BIR varsity rower. She and her family love to travel around the continent for weeks at a time, camping in their VW Westy. Sarah leads BIR's social media pages and curates the news section of this website.

Stefan Goldby – Website Coordinator
Stefan Goldby has spent 25 years helping artists, brands and non-profits tell their story and extend their outreach through content creation, distribution, and marketing. He joined the BIR family in support of his varsity-rowing son Carter and stayed to help spread the word about BIR's unique multi-generational organization.
Stefan has spent much of the past year leading a total revamp of this website and all the marketing materials that surround it—please let him know if you have an idea to improve the existing pages or for a new page to make rowing life easier for BIR members, athletes, and parents alike.

Jennifer Pells – Team Uniform Coordinator
Jennifer was a rower herself, "way back when." She loves the sport and, when not working on team orders or attending regattas, can be found doing her day job as a Realtor for Windermere on the island. Jen currently has a Varsity Rower, Zoe Pells, and her older daughter Olivia just graduated after rowing with BIR for four years. Olivia is now going on to row in college.
Jen is in charge of coordinating the uniforms for the Junior Rowers, both Novice and Varsity. She coordinates with JL Racing and Patagonia to provide race gear/uniforms and warm-up wear for all BIR junior rowers.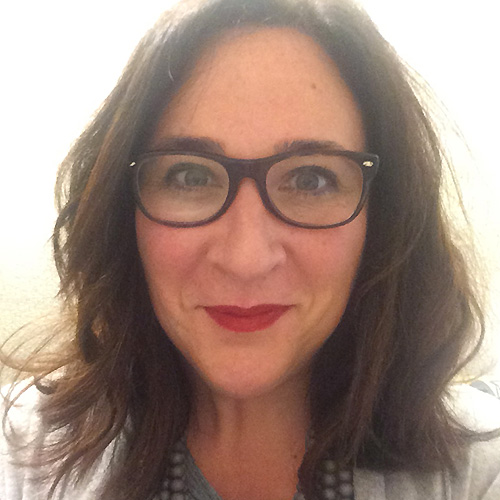 Tami Bloom – Spiritwear Coordinator
Tami Bloom is a six-year rowing veteran mom to BIR alumni Ethan (2013-2016) and current varsity athletes Sam and Jack as well as the better half of regatta travel coordinator Rob Bloom. By day, Tami is in marketing and business development for Swedish Medical Center.
Tami's role within the parent leadership team is to serve as BIR liaison in creating and selling BIR merch and coordinating our (new for 2018-2019) restaurant take-overs across Bainbridge.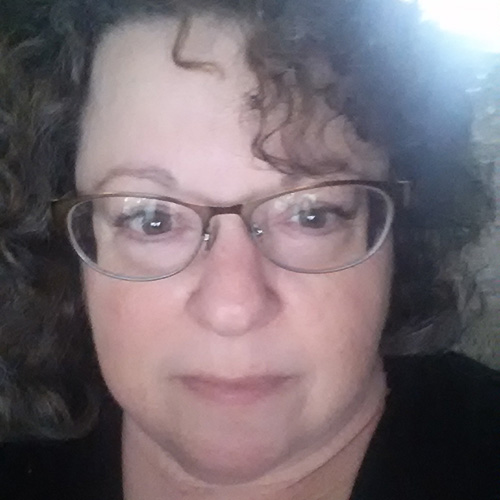 Anne Pomerantz – Lost & Found Coordinator
By day, Anne Pomerantz is an attorney working full-time in Seattle for the Labor Board. She is also the mom of varsity coxswain Jesse. Anne is here to help you keep all the great gear purchased from JL Uniforms and the Spiritwear Store by running the always-busy Lost & Found program for the juniors program.
All abandoned items will be washed, and a notice will be periodically posted on the BIR Parents Facebook Group. Any items still not claimed after 2 weeks will then be donated to charity.

Heidi Johnston – Social Coordinator
As the BIR Juniors Social Coordinator, Heidi Johnston helps organize regular events so that our hundreds of BIR parents can get to know each other. . . so get ready to socialize!
This season, Heidi has two varsity rowers: Chandler (who is a senior) and his younger sister Alexa (who is a junior). They have both been rowing on Bainbridge since their freshman year. Not to be outdone, Heidi is herself currently rowing in the BIR Novice Master's group. Heidi lives near Point White in a happily casual home with her husband Bruce, their three teenage children, and a couple of dogs. When not hauling bags of dog food or grocery shopping for hungry teens, Heidi enjoys gardening, hiking in the Olympics, and most of all, hanging out with her family.
For more details on the Bainbridge Island Rowing executive leadership, please see the BIR Board of Directors page.
For more information about Juniors Rowing on Bainbridge Island, please start with the BIR Juniors General Info page.